What Type Of Bathtub Refinishing Do You Need?
Go To Another Level Of
Bathtub Refinishing
Since our family started in the bathtub resurfacing
business a long time ago we have seen many
refinishing companies come and go. We are still
here and getting bigger and better each year.
Choose our refinishing company and we will be
around when you need us. Utilizing state of the art
equipment, experience and knowledge, we follow
strict guidelines and use the highest quality synthetic
porcelain available to refinish a bathtub. There is no
need to replace a bathtub if it is dull, chipped, worn
or an out-dated color. It is very cost effective and
time saving to refinish a tub and achieve the clean,
fresh, updated look your bathroom needs.
The look, quality and durability of porcelain bathtub
refinishing depends not only on the materials used,
but also our skill and experience. There will be no
beginners or trainees on your job. This will be
evident when you see the beautiful work we do. We
promise to treat you and your home with the
courtesy and respect you deserve. Also, we pledge
to do our best to turn you into another satisfied
customer who will recommend us to their friends.
Different Grades Of Top Coats
Professional
We offer a great value for the work we do and we stand behind it.
Consistent
We always strive to provide the best workmanship possible.
Reliable
When we schedule a job, it will get done that day.
Experience
:
20 years
Honesty
:
We wil not cut corners or sacrifice quality
Attention to detail
:
Strive

for perfection
Extensive masking
Professionalism
:
Show up on time
Do exactly what we say we will do
Materials and equipment used
:
State of the art
Thickest coat possible
Low pressure spray equipment
Will not make overspray mess
Low VOC
No low quality materials used
Highest quality we can obtain
No car or airplane paint
Extra service
:
We repair chips and other damaged areas


Bathtub Refinishing Services For St. Louis And All Surrounding Areas
Bathtub Resurfacing Of St Louis

.

com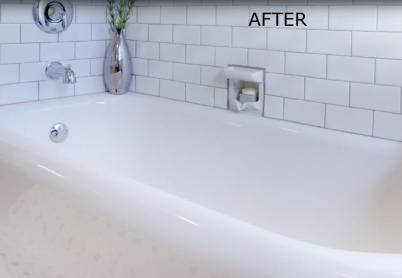 We Are Exclusively A Homeowner Quality
Refinishing Company
Love Your Bathroom Again!
Give Your Bathroom A New Look!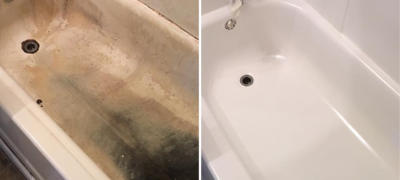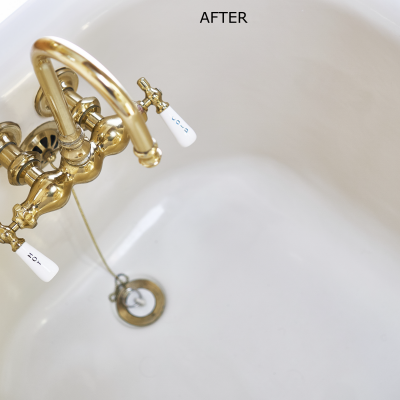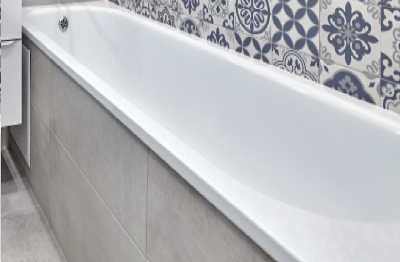 Mention Promo Code
H75
To Receive
$100 OFF
And A
FREE
TOP COAT - UPGRADE
Call For More Info
Refinishing materials are a blend of chemicals; the quality and amount in
the mixture, the longer it will last. No paint comes in just one grade. Its
the chemicals, that do all the work. Except for us, other refinishing
companies will always quote you a price that includes the least expensive
materials. This keeps there costs down.
To save time and money most other companies don't do sufficient surface
preparation work. As homeowner refinishing experts, quality is what we
are about, and part of that is in the surface preparation process. We use
specially formulated deep prepping methods, which allows the bonding
agent to work on a molecular level. Next, the bonding agents are laid
down and several layers of the top coat will be applied over the bonding
agents. We use the most innovative, technologically advanced,
environmentally responsible materials for bathtub refinishing. Diamond
Glaze Surface synthetic porcelain is a superior tub coat. It has a high
gloss, stain-resistant, deep tone finish which looks and feels great. This tub
refinishing coat is non-flammable, and offensive odor is reduced. It is
engineered by Dow Chemical to be extremely durable, hard, and looks
good as new for many years. We do not use quick curing chemical agents.
It is the safest and most durable coating available, and results in a glossy,
high quality finished product that will give you many years of service.
BATHTUB
RESURFACING FAQs
Make your bathtub look beautiful
again by depending on our
highly skilled refinishing team
BEFORE & AFTER
Bathtub Reglazing
See examples of our work. Visit
our gallery page for pictures of
our completed projects.
BATHTUB REFINISHING
INFO
Learn how the process works.
You'll appreciate why so many
people use us for bathtub
refinishing.
Higher Quality Refinished Surface
We achieve a superior new finish by going out of state and purchasing
refinishing materials specifically engineered for bathtubs, showers and tile.
We don't use locally obtained paint. Not all refinishing materials or labor
are the same. It's the extra quality of labor and utilizing synthetic porcelain
that gives you more durability, longevity and beauty. There is a big
difference between synthetic porcelain, paint and labor.
Rental Unit Quality vs Homeowner Quality
90% of the bathtub, shower and tile refinishing in town is in hotels, motels
and apartment complexes, and around 50% of residential homes are rental
units. Bathtubs in these rental units often are abused and have to be
redone often as people are moving in & out a lot. For this reason a shorter
life tub refinishing is needed using basic labor and paint, so it is not
practical to install a high quality resurfacing in rental units. Rental unit
refinishers do 4 jobs a day, while we do only 1 job a day.
Refinishing For Homeowners
Homeowners require a long lasting bathtub resurfacing. This involves
more advanced skill and a totally different type of materials than rental unit
workers would ever use. A lot more care and attention to detail is required
when working in a homeowner's residence. We will keep your home clean
and achieve a higher quality finish. Our expertise is working in homeowner
occupied residences for the last 20 years. Everyone else works mainly in
rental units, because that is where the money is.
Superior Surface Preparation
Extra care in preparing the old surface is critical prior to the application of
the coatings. We know it's common for them to simply wash the tub, but
we use specially formulated deep prepping methods. Not all surface
preparations are the same. We will give you a superior finish and keep
everything nice.
We Don't Bulk Buy Materials
Rental unit companies bulk buy their locally obtained top coats in 30 - 50
gallon drums, to save money. This can last for months. Our materials are
shipped fresh every couple of weeks.