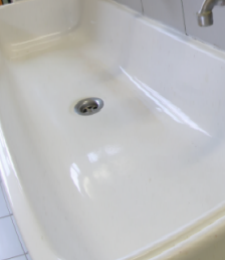 Professional
We offer a great value for the work we do and we stand
behind it.
Consistent
We always strive to provide the best workmanship
possible.
Reliable
When we schedule a job, it will get done that day.
Experience
:
30 years
Honesty
:
We wil not cut corners or
sacrifice quality
Attention to detail
:
Strive

for perfection
Extensive masking
Professionalism
:
Show up on time
Do exactly what we say we
will do
Materials and equipment
used
:
State of the art
Thickest coat possible
Low pressure spray
equipment
Will not make overspray
mess
Low VOC
No low quality materials used
Highest quality we can obtain
No car or airplane paint
Extra service
:
We repair chips and other
damaged areas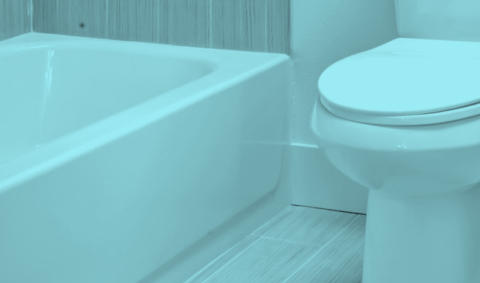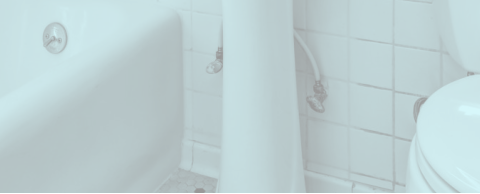 Remodeling made simple
Refinishing Is The Easy WayTo
Remodel
With our service we can take you from getting a quote,
right through to being in your new bathroom with all of your
newly renewed and professionally refinished bathroom items-
cleaner and more quickly than replacing them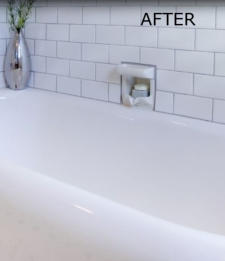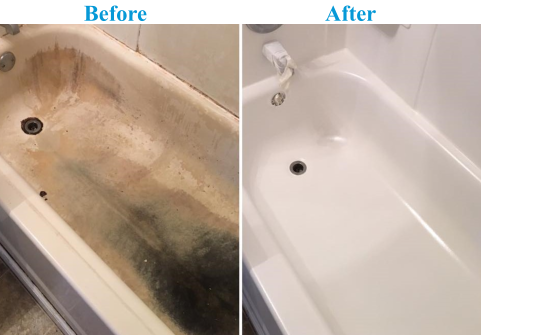 BATHTUB
RESURFACING FAQs
Make your bathtub look
beautiful again by
depending on our
highly skilled
refinishing team
BATHTUB REFINISHING INFO
Learn how the process works. You'll
appreciate why so many people use us
for bathtub refinishing.
BEFORE & AFTER
Bathtub Reglazing
See examples of our
work. Visit our gallery
page for pictures of our
completed projects.

The look, quality and durability of porcelain bathtub
refinishing depends not only on the materials used,
but also on our skill and experience. There will be
no beginners or trainees on your job. This will be
evident when you see the beautiful work we do. We
promise to treat you and your home with the
courtesy and respect you deserve. Also, we pledge
to do our best to turn you into another satisfied
customer who will recommend us to their friends.

WHY REMOVE IT...
WHEN WE CAN IMPROVE IT?
We are trained in fusion finish technology, which
allows the bonding agents to work on a molecular level.
It ensures that the bonding agents will properly attach
to the old surface and will keep your tub from peeling in
the future. We use the most innovative,
technologically advanced, environmentally responsible
materials necessary for a superior bathtub refinishing

.
We have provided thousands of residences over the
years with quality porcelain, fiberglass tub repair and
refinishing services. Our prices are a fraction of what it
would cost you to replace these items and our work is
the highest quality. We have thousands of happy
customers. Over time bathtubs wear out and look
unattractive. We can give your bathroom a new look.
We can save you money and time. Refinishing items
costs a fraction of replacing them. We repair and
refinish cast iron, fiberglass, porcelain and acrylic. We
pride ourselves on being the top rated refinishing
company in town, with many years of service.
We Work Exclusively For Homeowners
The quality of a bathtub refinishing depends on the
materials and labor being used. We will not use
common basic topcoats, bonding agents and labor.
Refinishing materials are manufactured into several
different quality grades. In the refinishing industry using
basic topcoats and labor is the norm. Because 90% of
all work is in hotels, motels, apartment complexes and
a large part of residential homes are rentals. Rental
unit owners want this type of refinishing because these
jobs have to be redone often as people move in and out
a lot. There are two types of bathtub refinishing one for
rental units the other for homeowners. We work
exclusively for homeowners, they require an
exceptionally longer lasting and better looking surface.
Not all refinishing is the same. We will give you
superior surface coatings, bonding agents and labor.
It's the quality of the topcoats and bonding agents that
do the work of longevity, durability and beauty. A lot
more care and attention to detail is required when
working in an occupied residence. In the refinishing
industry there is a wide range of materials and labor
being used. Surface preparation is critical. It's not
uncommon to simply wash the tub but we use extensive
effort using specially formulated deep prepping
methods. Not all surface prepping is the same. It's
common to bulk buy the materials, we buy yours fresh.
Our family started in the bathtub resurfacing business
30 years ago. We are still here and getting better
each year. Choose our refinishing company and we
will be around when you need us. Utilizing state of
the art equipment, experience and knowledge, we
follow strict guidelines and use higher quality synthetic
porcelain. We won't give you a common basic
refinishing. There is no need to replace a bathtub if it
is dull, chipped, worn or an out-dated color. We are
less expensive $ to refinish a tub and achieve the
clean, fresh, updated look your bathroom needs.
We Are A Specialty Refinishing Company
All Top Coats Are Not The Same
No paint like materials comes in just one grade. It's the
chemicals that do all the work. Low end paint has few
chemicals in it, that's why it doesn't look as good or last
as long. Unlike us, other refinishing companies will
always quote you a price that includes the least
expensive materials and labor.